Improve The Brightness of Your Smile With In-Office Bleaching Procedures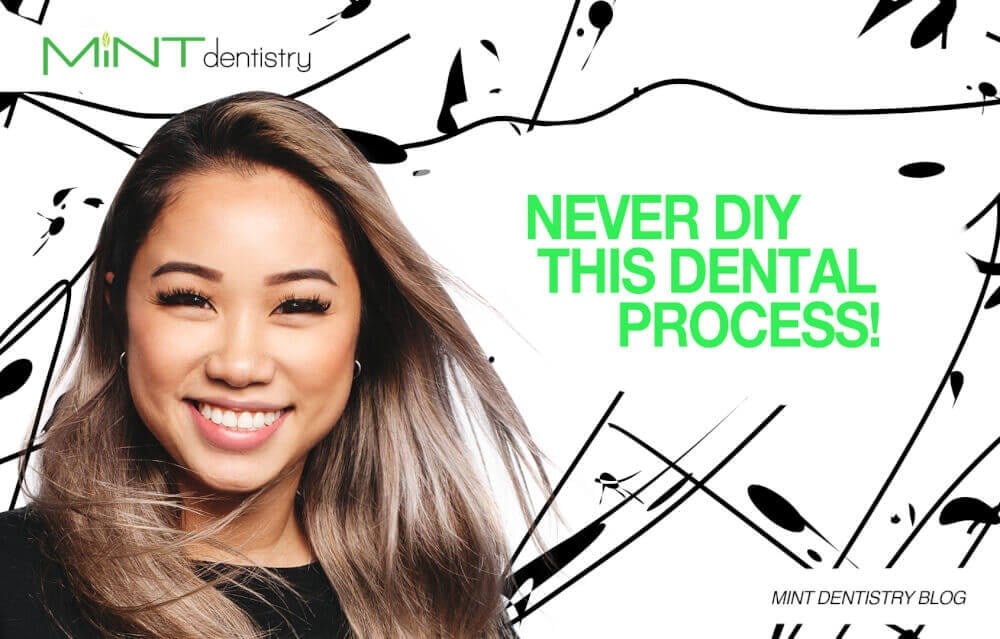 Lots of men and women want a beautiful smile. As one element of achieving this, they are receiving professional teeth whitening. In-office teeth whitening is a common cosmetic dental technique because of its various benefits beyond whiter smiles. Over-the-counter tooth whitening strips simply cannot equal the spectacular and longer-term outcomes of dental teeth whitening.
Custom Sessions And Outcomes
Generally, in cosmetic dentistry, the same method does not work for everyone. Individuals' needs can be quite diverse. Oral specialists rely on their education and knowledge while looking over teeth to determine the reasons behind any stains.
Further, the dental practitioner will ask you about any previous and future elective dentistry procedures or restorations you may get that might impact your radiant outcome. For example, it could be wise to delay going in for new dental crowns or ceramic veneers. This will help the dentist to design crowns and veneers that match the shade of your recently brightened, gorgeous teeth. Dental whitening can be relatively more difficult for patients who have dental restorations. Because whitening sessions cannot correct stains on dental restorations, it may be necessary for your dental practitioner to apply many procedures to make sure that your teeth have a regular color.
Based on your first visit, the dental practitioner will design a customized whitening process that is suitable for you. She or he should also let you know the estimated number of bleaching rounds necessary to achieve your most beautiful results.
Professional-Grade Teeth Whitening Systems
At-home teeth bleaching supplies generally contain a nominal level of whitening agents compared to whitening processes employed for dentist-performed teeth whitening. Also, difficult mouth trays and irritating strips might cause patchy outcomes and usually only whiten teeth one shade with each session. Before a professional teeth whitening treatment, patients can confirm the precise level of whiteness they would like to accomplish.
At MINT dentistry in Sugarland, our group performs quick laser teeth whitening treatments using a system called ZOOM for Sugarland, TX patients. ZOOM includes a special gel formula that is applied to every tooth one by one. The patented gel is activated by a diode laser, which goes through the tooth and enhances the dingey enamel. This technique can brighten the teeth from six to ten shades. Dental professionals recommend that patients who undergo laser teeth whitening sessions have professional cleanings two times annually. A professional cleaning can help eliminate additional frustrating stains and ensure your teeth continue to be healthy.
Decreased Tooth Discomfort
Frequently, patients who try at-home teeth whitening solutions might have tooth discomfort after a few treatments. This might develop if the hydrogen peroxide permeates the exterior of the teeth or when they buy whitening kits with ill-fitting strips and trays that aggravate the gum tissue. The qualified dentists at MINT dentistry in Sugarland take careful steps to avoid these issues.
During a ZOOM laser whitening session at our Sugarland, TX practice, patients' gums and lips are protected to guarantee that any whitening agents impact the teeth only. Afterward, your dental professional will apply the lightening solution to each tooth. To protect the vulnerable eyes from the laser, patients wear protective safety glasses. Although the technique is painless for most patients, a topical anesthetic could be administered to reduce any anxiety or to reduce the gag reflex.
Safer, Faster Sessions
While at-home whitening kits generally do not pose safety concerns for the majority of people, numerous attempts to lighten and brighten teeth without guidance from a dentist could trigger long-term tooth problems from sensitivity to heat and cold. Since it could take many weeks or conceivably months to attain acceptable effects with at-home tooth whitening materials, tenderness could be a problem. Particular types could fail entirely to produce a glowing smile. Professional teeth whitening methods are conducted by dental professionals to help individuals feel safe and ensure that the gum tissue and tooth enamel remain safe throughout the treatment.
Long-term Outcomes
Beyond the numerous other advantages of in-office teeth whitening techniques, their results remain much longer relative to store-bought tooth whitening products. Immediately after a bleaching session and for at least 24 hours, we advise patients to abstain from consuming any dark-colored foods, such as tomato sauce, and drinks, such as dark wines. In addition, whenever convenient, ask for a reusable straw for beverages that may darken the teeth.
Following a ZOOM teeth whitening session, patients get an at-home kit that has the whitening agent and personalized mouth pieces. These at-home systems should be utilized no more than twice a year to help preserve the whiter look of your smile. At MINT dentistry in Sugarland, our group advises practicing appropriate oral hygiene routines by always brushing and flossing whenever you have a meal and before bedtime.
Better Self-Assurance and Outlook
Professionally bleached teeth can produce much more than an attractive smile. Men and women report heightened self-esteem following their teeth whitening, which allows them to become progressively more open and perform stronger in job contexts and in various social gatherings. Whiter teeth will usually also shave years from your face, helping you appear younger.
Trust Your Dentist to Boost the Attractiveness of Your Smile
The awesome effects produced by expert teeth whitening treatments such as ZOOM and several others are unrivalled in their abilities to noticeably revamp a person's appearance and, at the same time, boost confidence. We encourage you to contact MINT dentistry in Sugarland and set up an exam with our skilled Sugarland, TX aesthetic dental practitioners, who are excited to assist you in achieving a lovely smile.